In Memory
It is with a heavy heart that I announce the passing of Ing. Rafael Rocha Vargas. Rafael was a driving force for the use and acceptance of Geosynthetics in Mexico and the surrounding region. Rafael was an enthusiastic supporter of IAGI and IGS.
Rafael will be missed by those of us fortunate enough to have known him. I know many people in the Geosynthetics industry have a special place in our memories. May the families and friends of Rafael find comfort.
-- Laurie Honnigford, IAGI Managing Director
Polyethylene Installation Specification Updated
The LLDPe and HDPE installation specification has been updated. Please download the latest copy of this specification here.
IAGI's Installation Award Winners Announced
Members of the International Association of Geosynthetic Installers (IAGI), recently announced its winners of the 2015 IAGI Installation Awards. The awards presented during Geosynthetics 2015 in Portland, OR recognize exceptional work by geosynthetic installers. There are three award categories, Innovative, Extreme and Small Project. The entry that gets the greatest number of votes from the judges is the Award of Excellence winner.



The 2015 IAGI Award Winners:

Award of Excellence - DDT Liners (Australia) Pty ltd (Toowoomba QLD 4350, Australia) for the Australian Pacific LNG Phase 1 Water Treatment Facilities - Reedy Creek. The project involved the lining of eight water storage and feed ponds over a period of almost 20 months.

Extreme Project Award - Geo Proyectos y Diseños Ambientales (Mexico City, Mexico) for its plant wastewater treatment project, Atotonilco De Tula Hidalgo.

Innovative project Award - MidAmerica Liner Co. LLC. (Springfield, MO) For tackling a unique installation challenge in Wever, IA, involving the installation of liner in three tank basins.

Small Project Award - Seicsa Proyectos Ambienta les SA deCV (Aguascalientes, Mexico) for its development of a rain harvesting system.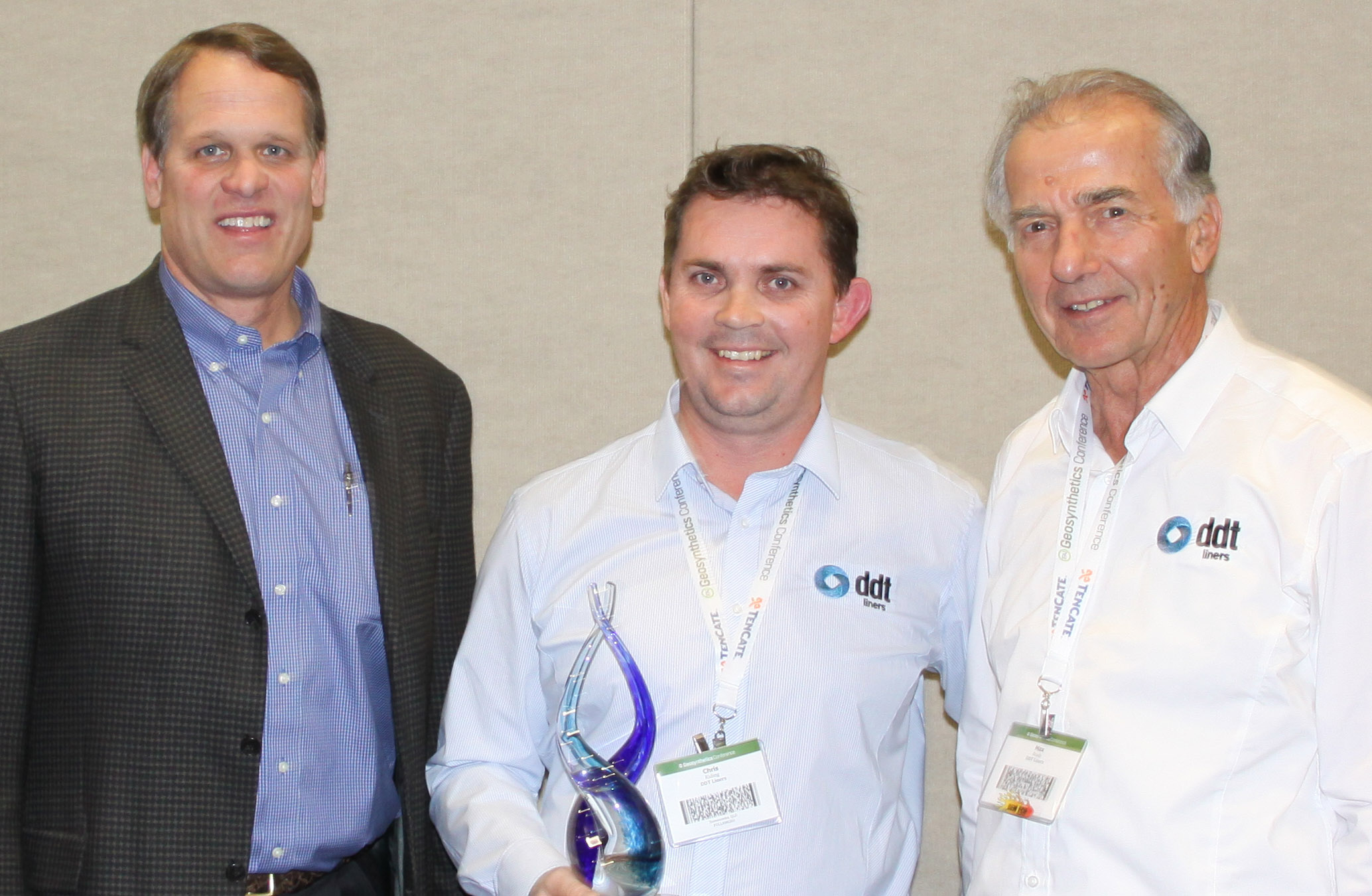 Todd Harman, IAGI President, Presents the Award of Excellence toChris Readingand Max Brady, DDT Liners Australia T/a DDT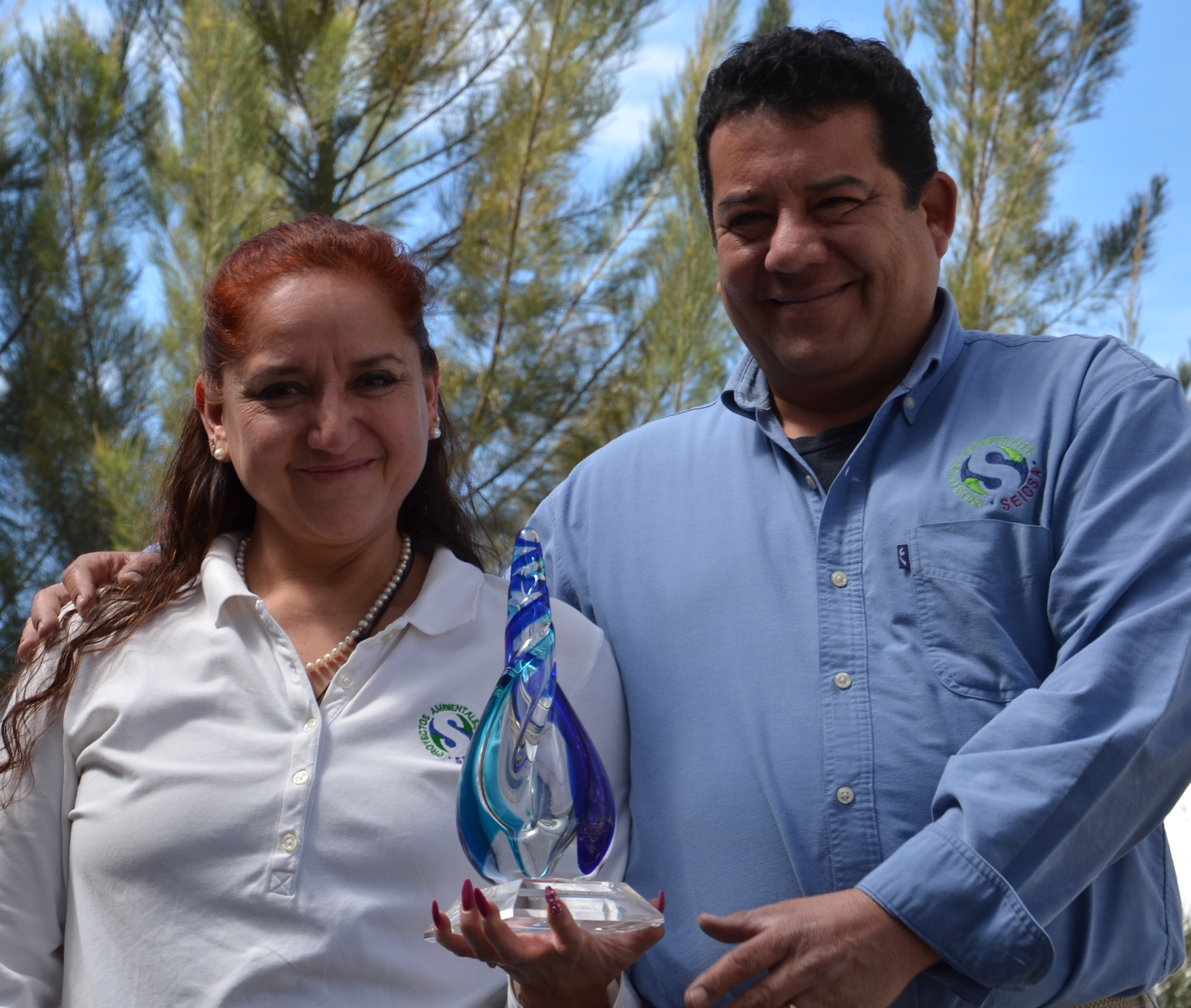 Irene Rocha and Fernando Cruz, Seicsa Proyectos Ambientales, SA de CVproudly display the Small Project Award for the Geobolsa Seicsa projectfor harvesting and storing rain water.